Hi, I'm Iljitsch van Beijnum. Here on iljitsch.com I publish articles and post links about
a range of topics
.
Also have a look at my business web site inet⁶ consult.
At my first job back in 1992 I had three things on my desk: a big phone, a 486SX PC running Windows 3.0 and a DEC VT320 terminal. Even back then those were pretty outdated, but we still used them for our helpdesk ticket system and our in-company email. (By the way, I recommend that everyone in tech starts as a helpdesker.) Five years later, I started a company with four others, and the first business we did was collect a bunch of VT420 terminals, which we then sold for ƒ 25,- a piece. I kept one for myself.
So the Digital VT100 terminal family holds a special place in the retro tech corner of my heart. Over the years, I tried to connect the terminal to my Mac using a USB-to-serial converter a few times, but never got anywhere. Today, I tried again, and finally got everything to work.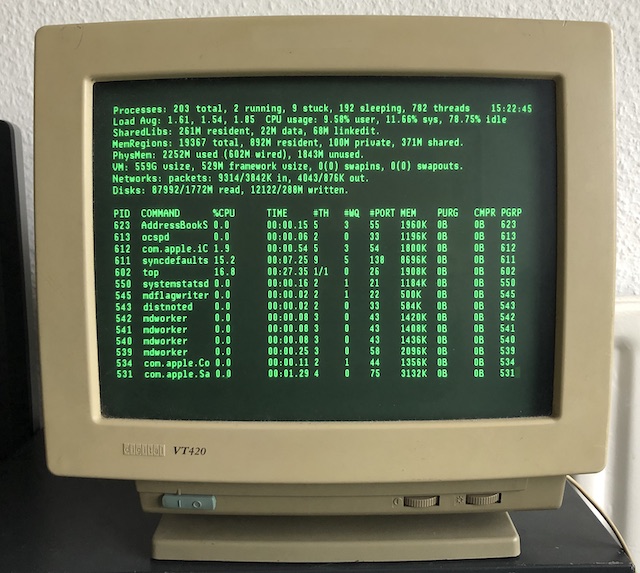 Read the article - posted 2020-01-25